About Our Practice
---
Moore Vision Center is pleased to offer a wide range of optometric services, eye care products including eyeglasses, specialty eyewear, frames, and contact lenses. Our staff is happy to help however we can.
Our mission is provide the highest quality lenses, frames and contact lenses to meet the vision needs of our patients. It shows in everything that we do. From your first contact with us to your appointment and your follow-up, we aim to make your eye care experience great. This is what drives us to provide you with the best care year after year!
About Our Team
Our team of eye care professionals is experienced and friendly. We're here to help all patients understand their benefits, schedule appointments, and fulfill their eye doctor's orders. Our opticians can give you guidance in picking out your perfect pair of eyewear, and our friendly office staff is knowledgeable about billing and benefits coverage.
Learn more about our team here!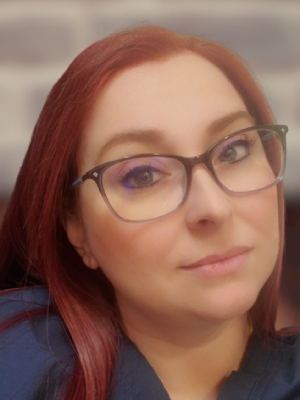 Jilleyn Walker
Optician
Jill joined Moore Vision Center in February of 2015. She is one of the Opticians for our office. She is responsible for optical orders and frame inventory. Jill does her very best to give honest and educated opinions based on each patient's specific needs and wants. She also stays on top of all of our orders to make sure we are receiving them in a timely manner. Before joining our team, Jill graduated from Marshall University and spent six years teaching elementary school. In her spare time, she enjoys spending time with her fur babies, creative writing, kayaking, fishing, and bowling with her husband, and has an interest in cosmetics.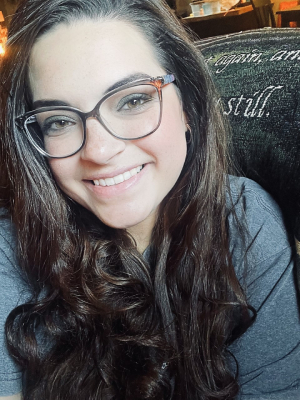 Carlie Laws
Optician/ Paraoptometric Technician
Carlie has been with our office since July of 2014. She is a 2013 graduate of Bluefield High School. She holds the positions of Optician and Paraoptometric Tech. She assists in optical orders, managing frame inventory, and patient orders. Carlie also assists in the back with exams, special testing, and pretest as needed. Carlie's goal is to make patients feel comfortable and happy with their frame selection and experience in the office. She is in charge of the office's social media and website. When not at work, Carlie enjoys spending time outside, camping, and going to fish stores and aquariums with her husband; Tyler and two boys; Jaxon and Maverick.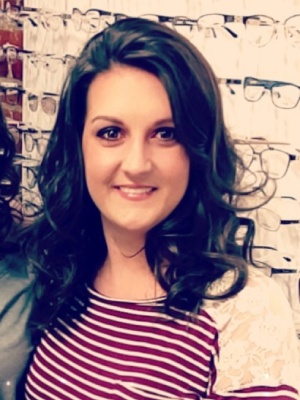 Jessica Chambers
Office Manager
Jessica has been with Moore Vision Center since 2018. She handles all collection at the end of appointments, as well as billing. Jessica helps our patients understand their benefits and exactly what they are paying for while they are here. She is a liaison between Dr. Moore and the staff. She listens to staff and patient concerns and strives to resolve any issues. Jessica is responsible for completing prior authorizations for prescription medications. Before joining our team, Jessica worked at BB&T as a branch banker 1 for one and a half years. She also worked at Walmart in the accounting office for 10 years. In her spare time, Jessica enjoys time with her family and pets.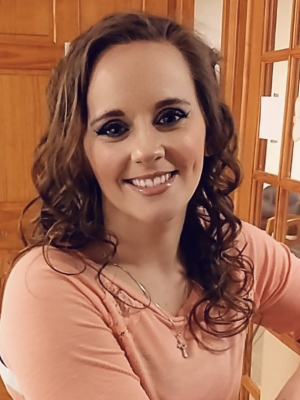 Erica Huffman
Receptionist
Erica joined our office in March of 2022. Her primary role is answering phones, greeting patients at check in, and scheduling appointments. She also verifies insurance and is in charge of the data entry accompanying new patient welcome forms. She manages the schedule and wait list. Erica does her best to make patients feel welcome while waiting for their appointments in the lobby. She also tries to answer the questions that they may have concerning insurance, appointment type, or frame selection. Prior to working at the front desk, Erica had previous experience in the back working as a paraoptometric technician. She is a Sherman High School graduate who enjoys being outside, fishing, kayaking, and spending time with her three children.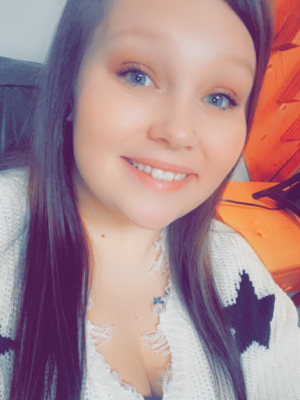 Chasity Messer
Paraoptometric Technician
Chasity became a part of our team in July of 2021. She performs pre-testing for routine exams and medical visits. She is also proficient in administering special tests and assisting with general office tasks such as answering phones and scheduling appointments when needed. She is responsible for noting patient history and any issues that have arisen. She is also responsible for keeping the back of the house fully stocked in terms of contact trials, sample drops, and supplies needed for the exam rooms. Chasity has a bubbly personality, and strives to make every patient feel heard and understood. Outside of work, she enjoys rescuing animals and spending time with family and friends.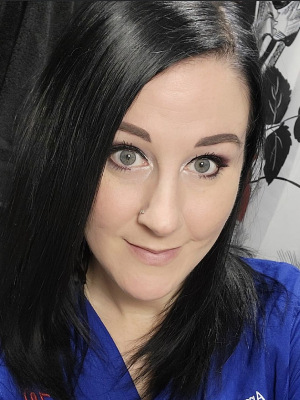 Amanda Scites
Front Desk/Checkout
Amanda joined the Moore Vision Center team in October of 2022. Amanda previously worked as a Certified Pharmacy Technician. Amanda has a sweet and friendly personality, and assists patients with checking out of the office. She also ensures all copays are collected and that the correct insurances are billed for each exam. Amanda handles all referrals and follow up scheduling. Amanda has worked in a medical setting for 4 years now; therefore, she has experience speaking to insurances, prior authorizations, and resolving issues. Amanda hopes to make every patient feel that their needs have been met and understand everything they are paying for when they leave our office. In her spare time, Amanda spends time with her husband and 2 sons. She also enjoys crafting and making shirts along with rescuing kitties.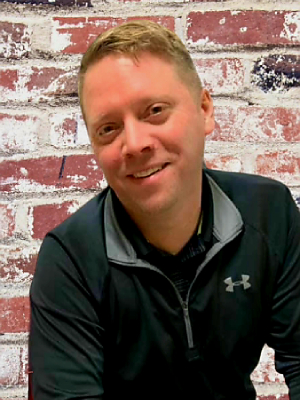 Marty Moore, O.D.
Optometrist
A West Virginia native, Dr. Marty Moore graduated near the top of his class in 1995 from Scott High School in Danville, WV.  Following high school he attended West Virginia University in Morgantown, WV and received his bachelor's degree in Exercise Physiology.  During his undergraduate studies Dr. Moore worked extensively with WVU athletics and the WVU Medicine health system for training in exercise sciences including cardiac and physical rehabilitation, athletic training and physical assessment.  After finishing his undergraduate studies, Dr. Moore was accepted and enrolled in the prestigious Indiana University School of Optometry in Bloomington, Indiana to obtain his Doctor of Optometry degree.   Here Dr. Moore received extensive education on assessment and treatment of the visual system and ocular disorders including ocular disease, pediatrics, vision therapy, corrective and specialty contact lenses, ocular surgical co-management, and completed on site training at four clinical facilities and hospitals in three different states including Indiana, West Virginia, and Ohio. 
 After graduation, Dr. Moore returned to his home town area of Danville, WV and founded Moore Vision Center, PLLC to serve the community in which he grew up.  He is member of the American Optometric Association and West Virginia Association of Optometric Physicians.  Dr. Moore currently resides in Kanawha County, WV with his wife of nearly 20 years (Melissa), two children (Olivia and Cameron), and four-legged best friend (Dunkin).  In his free time, he enjoys fishing with family, golfing with friends, and generally being outdoors.